Canada Train Holidays 2019/2020

An awe-inspiring wilderness with magnificent mountain scenery and wildlife habitats like nowhere else on earth - Canada is exceptional.
Marvel at Canada's awe-inspiring Rocky Mountains, glaciers, vast canyons and sparkling Lake Louise, experience the might of Niagara Falls and discover the beauty and history of some of Canada's most intriguing cities, from the beautiful natural setting of Vancouver to the impressive architecture and French-Canadian feel of Quebec City.
Canada Train Holidays

Canada & the Rocky Mountaineer
Take an adventure through China's ancient and modern wonders. Travel from bustling Beijing, with its Great Wall, to ancient Xi'an and its Terracotta Warriors, cruising the Yangtze River en-route.
15 Days from £4,195PP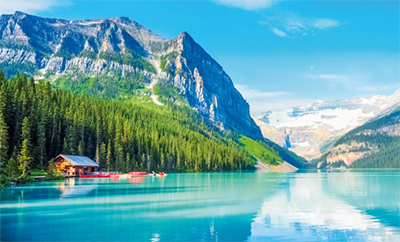 Rocky Mountaineer Rainforest to Gold Rush
Discover the stunning scenery of Banff and Jasper, where moose and elk roam freely and lakes reflect chiselled mountains and alpine forests. Then, take the Rocky Mountaineer train between Jasper and Whistler - a less frequented but equally stunning route - and capture a piece of the mystical gold rush history. On the last leg, between the gabled alpine village of Whistler and the urban gem of Vancouver, you'll witness some of the most awe-inspiring landscapes in the natural world.
3 days Rocky Mountaineer • 5 excursions & visits
11 days from £3,699pp

A snapshot of the best of Western Canada, this tour embraces the wild majesty of the Canadian Rockies. You'll rumble through the best of the region's scenery aboard the luxurious Rocky Mountaineer train, part of the country's grand rail travel tradition. As you go, take in panoramic views of the snow-capped mountains, dramatic ice fields, thunderous waterfalls and glacial lakes. This amazing two-day experience is bookended by stays in mountain towns (Banff and Jasper) and attractive cities (Vancouver and Victoria).
2 days Rocky Mountaineer • 5 excursions & visits
11 days from £3,749pp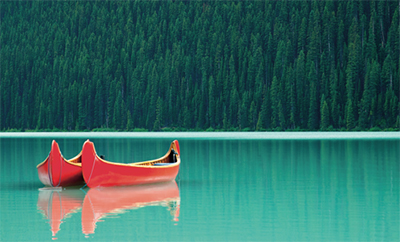 Montréal. Québec City. Ottawa. Toronto. Vancouver. This 16-day tour boasts a stellar line-up of big-name cities - plus natural highlights like Niagara Falls and the Canadian Rockies (which you'll travel through aboard the luxurious Rocky Mountaineer train). Perfect for first-timers, you're sure to tick off some wishlist-worthy highlights as you travel the breadth of the Great White North, enjoying the fantastic wildlife, awe-inspiring landscapes and world-famous hospitality along the way.

2 days Rocky Mountaineer • 6 excursions & visits
16 days from £3,999pp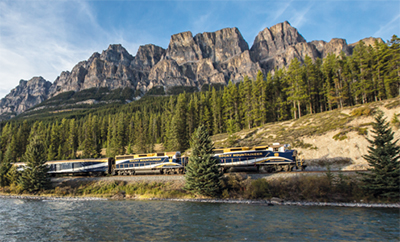 Quaint alpine villages and stunning natural backdrops are juxtaposed with magnificent metropolises on this unforgettable Canadian Rockies adventure. As you travel through British Columbia and into Alberta, you'll soak up the creative culture of Vancouver, explore the rugged backcountry of Jasper, and wind through sigh-inducing scenery aboard Rocky Mountaineer. Be sure to keep your camera at the ready - postcard-worthy sights include glistening Lake Louise and Columbia Icefield Glacier, plus you'll have plenty of opportunities to spot bears, elk, moose and caribou.
2 days Rocky Mountaineer • 7 excursions & visits
15 days from £3,999pp

Captivating vistas unfold on every turn of this trip through some of Canada and Alaska's most mesmerising scenery. Magnificent mountains, lakes and national parks fill our first few days in Banff and Jasper. The iconic Rocky Mountaineer railway transports you through forested valleys and over mountain passes. Then on a week-long cruise, spot harbour seals, humpback whales, swooping eagles and more as you sail past the monumental glaciers and snow-dusted mountains of the Alaskan fjords. Finally, we wrap up in Vancouver, one of the most liveable cities in the world.
2 days Rocky Mountaineer • 5 excursions & visits
18 days from £4,399pp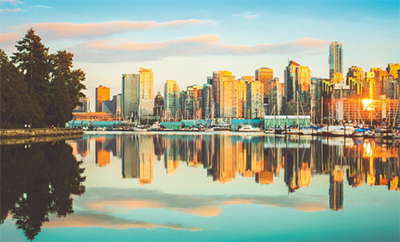 The World's Most Spectacular Rail Journey and an Alaskan cruise
Sky-scraping mountains, tumbling turquoise waterfalls, vast alpine meadows and enormous glaciers - the beauty of the Canadian Rockies and Alaskan coast is both wild and extravagant. As well as taking in the exhilarating scenery along the Rocky Mountaineer rail route and sailing through the wildlife-filled Alaskan fjords, you'll have the opportunity to relax in the delightful mountain town of Banff and sightsee in the sophisticated metropolis of Vancouver - one of the world's most attractive cities.

3 days Rocky Mountaineer • 3 excursions & visits
16 days from £4,599pp
Witness the majestic Niagara Falls & the enchanting town of Niagara-on-the-lake, take a spectacular rail journey from Toronto to Vancouver with a glass-topped cabin to observe the breathtaking scenery and more.
From £3,499pp | 15 days
Spotlight on: Rocky Mountaineer
We're shining the spotlight on Rocky Mountaineer. This luxurious train follows tracks that carve through the Canadian Rockies before making their way west to the shores of Vancouver and Seattle.
Oversized windows and outdoor viewing areas allow you to fully appreciate the dramatic mountain scenery, while delicious meals are plated and served at your seat (or in the panoramic dining car if you've upgraded to GoldLeaf) so you won't need to miss a moment of the action.
We include Rocky Mountaineer on a number of our Canadian tours, combining it with time in the mountains and on the coast. Some tours team it with cruises up to Alaska, too.
Disclaimer: All prices are 'from' prices, they may not be available on every date. *Please refer to the tour itinerary regarding excursions and entry fees. Lead-ins are based on the best value flight and airline available at pricing and include all available discounts. Prices are per person. Other durations, dates and departure airports are available at a supplement. All prices are subject to availability and can be withdrawn without notice due to airline availability. Single traveller supplements may apply. Terms and conditions apply