Fly Rail Tours 2019/2020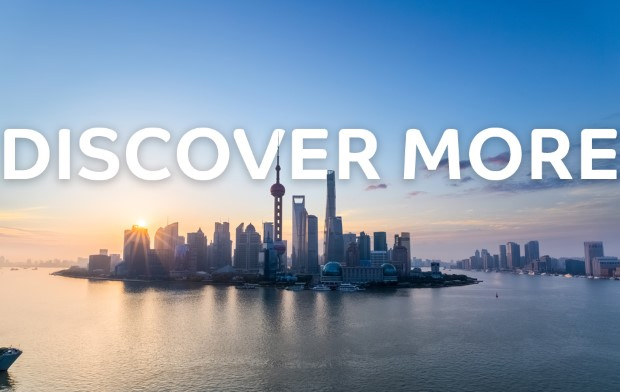 China | Vietnam & Cambodia | USA | India
Discover more on one of our fantastic new Fly:Rail holidays and enjoy the ease and convenience of air travel combined with the joys of a journey by rail. Whilst our new selection of long-haul destinations will satisfy even the most intrepid travellers, we also have an expansive collection of European tours from the idyllic island of Majorca to the fjords of Norway.
So whether you want to see the Great Wall of China twisting into the distance or simply arrive at the heart of your chosen destination in the quickest time, our Fly:Rail holidays are the perfect choice.
Travelling the world by rail is a delight, but sometimes there is nothing like the ease and convenience of air travel to help you maximise your time away. On these exciting Fly:Rail tours, you will reach your destination with a convenient flight before taking in its wonders by rail; truly the best of both worlds. Take a look at some of our most popular Fly:Rail holidays below, but please be aware, these tours are selling out fast, so book now to secure a place!
Discover your destination from all angles on our amazing Fly:Rail tours. Whether it's snaking through Switzerland, marvelling at the Alps as they climb dramatically away from intensely verdant valleys, or soaring over Italy, enjoying the bird's eye view that still has the power to awe and inspire, combine the beauty of rail with the ease of flying on our incredible selection of tours below.
Worldwide Destinations
Historic tracks lead us on a rail tour through the deep south and the heartland of great American music - from Atlanta, Georgia to Nashville, Tennessee, discover the home of country music before journeying to Memphis, the birthplace of Rock and Roll where we visit Graceland and Beale Street. Our journey ends in New Orleans, where we discover the city's jazz roots in the bustling streets of the French Quarter.
10 days from £1,895pp
Explore the wonders of two fascinating nations on a tour of Vietnam and Cambodia. Delve into the history and culture of Vietnam, explore UNESCO-listed attractions and visit the incredible temple city of Angkor.
14 days from £1,895pp
Explore India's iconic landmarks and enchanting wildlife on this incredible tour. From bustling Delhi, discover ancient cities by modern rail, visit the incredible Taj Mahal, and take two game drives to spot the elusive tiger.
11 days from £1,295pp
Take a whirlwind adventure through China's ancient and modern wonders. Travel from vibrant Shanghai to verdant Suzhou, cruise the Yangtze River and walk along the great wall on a magical holiday by rail.
13 days From £2,295pp
European Destinations

Situated in the 'heel' of Italy, lesser-known Puglia is a glorious region of labyrinthine ports, whitewashed villages and ancient historical dwellings. Take in its fabulous attractions during an all-inclusive stay on the coast.
8 days From £1,195pp

Visit the sunny climes of beautiful Majorca on a tour that takes you along its attractive coastline, to the capital Palma and on the magical Tren de Sóller or 'Orange Express'.
8 days from £895pp

Explore the best of beautiful Andalucía on this spectacular holiday. Visit sun-soaked Seville, journey to historic Cordoba and explore the Alhambra in Granada, all from your base in charming Antequera.
7 days from £795pp
11 Days from £1,295PP
Explore the amazing capital cities of central Europe. Discover the region's rich heritage of art, history and culture, and savour its world-class castles, palaces and museums, from Berlin to Budapest.
8 Days from £975PP
Discover the shimmering waters of Lake Levico, on a tour that soaks up a variety of charming Italian destinations, from the villages that surround Lake Garda to Treviso, Padua, and mountainous Trento.
7 Days from £1,495PP
Spend a relaxing week in the outstanding Bernese Oberland, enjoying all inclusive hospitality and fantastic excursions to Interlaken and the surrounding mountains, including the Jungfraujoch.
6 Days from £995PP
Delight in the contrasting landscapes of the Austrian Tyrol as you enjoy all-inclusive accommodation from your base in Oberndorf. Discover the joys of Salzburg and take a journey on the Zillertalbahn Railway.
8 Days from £1,495PP
Visit three of Scandinavia's great cities on this incredible tour. Journey from impressive Oslo, to the 'Venice of the North', Stockholm, and finally onwards to elegant Copenhagen, during your rail tour.
Experience the best of Switzerland on a tour that showcases classic Alpine scenery. Enjoy journeys aboard three iconic railways as well as time to explore elegant resorts at your own pace on this typically Swiss tour.
8 days From £1,375pp
On this captivating tour we unwind in the picturesque surroundings of Lake Garda, explore historic Verona, discover iconic Venice and experience the delights of the wine-producing town of Bardolino.
8 days from £895pp
Visit three of Spain's most historic cities on a tour that takes you from the Spanish capital Madrid to majestic Toledo and to the 'Golden City' of Salamanca. You also visit the culturally important town of Avila.
8 days from £795pp
Serenity and relaxation are synonymous with Croatia and Slovenia. Discover Lake Bled, the wondrous Plitvice Lakes and the Istrian Peninsula.
7 days from £845pp
Marvel at the beauty and majesty of spellbinding Norway on this enthralling seven-day holiday. Travel from the elegant city of Oslo to the breathtaking fjords and mountains of Norway's west coast.
7 days From £1,095pp
On this wonderful holiday, you have the chance to explore the charming towns and villages surrounding Lake Garda and enjoy excursions to the fabulous cities of Verona and Venice.
8 days From £1,295pp
Discover the magnificent scenery of Switzerland on this fabulous tour. Enjoying an all inclusive stay, we explore St Moritz, charming Tirano and beautiful Arosa , as well as journeying on the world famous Glacier Express.
8 days From £1,395pp